App State Online is committed to providing high-quality, accredited and flexible programs designed to meet the needs of a diverse set of learners, helping build your career and enhance your life.
Appalachian faculty and staff have designed a highly interactive community that connects you to campus, empowers learners and values collaboration between professors and students. As a result, you will be well-equipped to reach your academic goals and immediately apply what you learn in the workplace, all without sacrificing the demands of your everyday life.
We are here for you every step of the way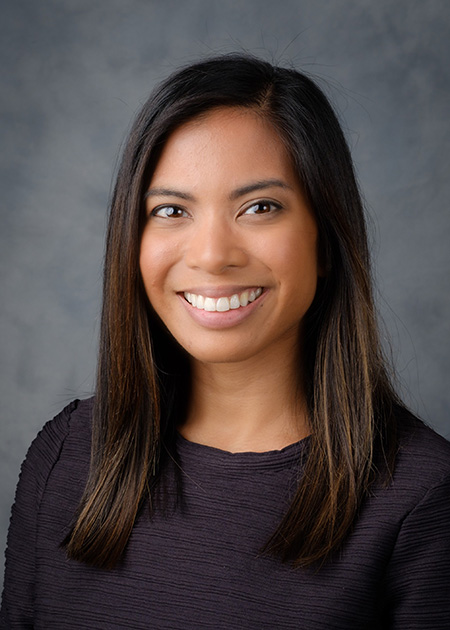 "From the admissions process to confirming I received my diploma today, App State Online has always been there. Even as an online student, I felt like I had a traditional academic adviser every step of the way. ... Finishing my degree online as a full-time working adult was certainly never the plan, but your team made the journey so much more doable."
- Hannah Johnson '19
Choose your path
Whether you are interested in pursuing an undergraduate or graduate degree, or want to sharpen personal or professional skills, you'll find a program that's just right for you at Appalachian. Earn the skills to change careers, advance in your chosen profession or gain personal insight. Follow the steps below to get you started on your path to a new future.
Find your program
Select the program you are interested in attending.
Request more information:

Review the Admission Requirements for your program

Familiarize yourself with General Education, Lower-Division Major Requirements and our Pre-Application Evaluation (watch our video to learn more) for your program to evaluate what you might need to get started at Appalachian State University (Undergraduates only).
Apply
All of our App State Online programs are designed to get you on the fast track to success, with completion of some programs in as little as one year. Applying to Appalachian is the first step to landing the skills you need for a meaningful career.
Start your applications
Track your application status
Log in frequently to ensure your transcripts (and other supporting documents, if needed) have arrived.
Respond to enroll
Once accepted, please respond with your intent to enroll. (Grad only)
Deadlines
Keep track of application deadlines. They have a way of sneaking up. Submit your application by the priority deadlines to increase your chances of securing your spot.
Spring semester: Oct. 1 (priority deadline)
Summer semester: Feb. 1 (priority deadline)
Fall semester: April 1 (priority deadline)
For final deadlines, choose your program of interest
Pay for School
App State Online offers you the same rigor, faculty and support that has come to define the Mountaineer experience with none of the on-campus fees, which means that you can earn a top-notch degree for less. And if you're seeking ways to make your education even more affordable, Appalachian has a variety of financial aid options available.
Determine the best option for you.
Register and Start Class
You've made a wise investment in your future with App State Online. Start your classes and put yourself on the path to a brighter future.
AppState Email
Set up and use your Appstate.edu email account.
Transfer Credit
Undergraduates: Chart your progress toward General Education and Lower-Division Major Requirements.
Graduates: If you have course credit that you think may apply toward your new program, email your program director.
Register for classes
Look up your class schedule and register for classes via Appalnet.
Course Modules
Check your Appstate.edu email for instructions for downloading or logging into online course platforms
Why App State Online?