The online Master of Science in Nursing program at App State
Expand your nursing knowledge with Appalachian State University's flexible, online Master of Science in Nursing (MSN) program.
This program prepares you for educator roles in practice settings and for academic positions in nursing programs.
Your studies will emphasize educational creativity, nursing practice, leadership and research through a methodology approach that focuses on the preparation of the MSN-RN as a nurse educator. After completing this Online Education program, you will be able to teach using simulation and a wide variety of methodologies in academic, staff development and/or patient care settings.
You will be connected to faculty who will help integrate holistic best practices into education offerings for individuals and groups in academic, patient care and staff development settings.
App State Online: Change your future.
Careers
Degree details
Program information
Online classes, offered once during the duration of the program
Field work practicum required
Completion time: two years
Click for course information
(Not every course listed may be delivered to App State Online students, but you will be offered all courses required for the degree.)
Eligibility and Application Requirements
Eligibility:
Applicants must have:
Bachelor of Science in Nursing (BSN)

From an accredited (NLNAC or CCNE) college or university; or
Graduate of an accredited associate degree nursing program or diploma nursing program with a baccalaureate degree in another field

Minimum undergraduate GPA of 3.5 or GPA of 3.0-3.5 with satisfactory performance on the GRE (preferred) or MAT within the past five years
Undergraduate statistics course (descriptive and inferential statistics) with a grade of C or higher
Undergraduate research course with a grade of C or higher
Current, unrestricted RN license In North Carolina or a state participating in the Nurse Licensure Compact (NLC) with North Carolina.
One year of nursing experience before beginning the program
NOTE: Criminal Background checks may be required for practicum experiences.
Admissions exam:
GRE or MAT waivers are available if the applicant has an undergraduate GPA of 3.5 or better
No exam waiver is automatic but will require review and approval by the Graduate School upon submission of a complete application. An approved waiver request does not guarantee acceptance into the program. A denied waiver request does not mean that a candidate is denied admission to the program, only that a standardized exam score is needed to more fully evaluate the application. Standardized test scores may be required for scholarship consideration.
Applicants whose undergraduate GPA is below 3.5 will be required to take the official general GRE or MAT exam in accordance with Graduate School policy.
Application requirements:
Completed online application to graduate school
Resume (uploaded as part of the online application)
Official transcripts must be submitted showing any completed degrees and transcripts showing any coursework completed at institutions other than Appalachian in the last five years
Application fee
Personal statement including career goals and philosophy of nursing
Three letters of academic or professional reference
Request More Information
Loading...
Professional Licensure
This is a program that can lead to licensure or certification in North Carolina. Appalachian State University cannot confirm whether this program will meet the requirements for professional licensure in other states or territories.
If this applies to you, check the Professional Licensure webpage for information on licensure requirements and licensing agencies in other states. Or, you may address questions to State Authorization at App State at stateauthorization@appstate.edu or 828-262-7559.
Hear from an Alumnus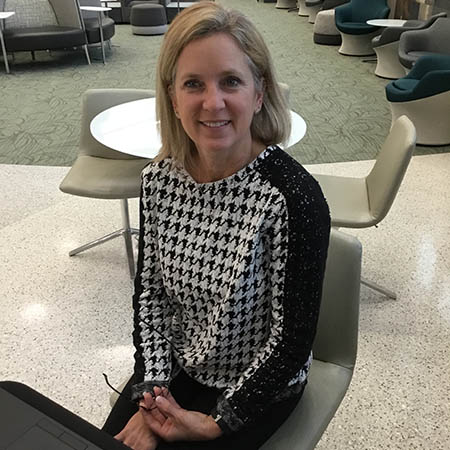 "I really enjoyed the ability to work on assignments remotely or wherever needed, and the cost is so reasonable."
– Amy Johnson '19