The online Bachelor of Science in Advertising degree at App State
With the Bachelor of Science in Advertising offered through App State Online, you can study online as you explore advertising topics like sales management, international retailing, media ethics, brand communications, advertising copy and design and media planning.
This App State Online program will give you the knowledge, skills and experience you need to connect with consumers and create an engaging brand experience.
This program will empower you with skills necessary for effective marketing and selling, including research, communication, marketing strategy, project management and social media. Advertisers demand agencies create compelling and measurable social media campaigns. Effective business-to-business, as well as business-to-consumer, communication is conducted through social media. If admitted to this program, you must engage with social media. This will include, but is not limited to, creating and managing Instagram, Twitter, Facebook and LinkedIn accounts as well as posting social media content on topics directed by course instructors.
More information on Advertising
Interested in learning more?
Join us for an App State Online Information Session.
Careers
Degree details
Program information
(Not every course listed may be delivered to App State Online students, but you will be offered all courses required for the degree.)
Admission requirements
You may enter this program as a first-year or transfer student.
Program Requirements
Before finishing this program, you must also have met Appalachian's General Education requirements.
Request More Information
Loading...
Hear from an Alumnus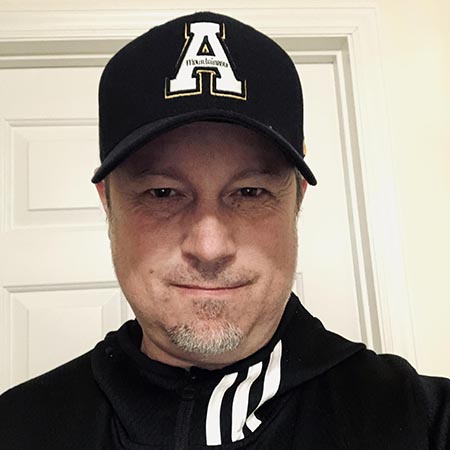 "I enjoy the fact that the classes are asynchronous because that allows me to work on my degree while being able to work professionally. This is what allows me to further my education with App State. … Besides, I have had the BEST help with the staff of App of any place I have attended...period. They really have been great!"
– Jason Wall