The online Master of Social Work degree at App State
Appalachian State University's Master of Social Work program serves as a launching pad to help you make a positive change in the community.
This App State Online program provides you with advanced practice and intervention skills to empower yourself and others.
The Master of Social Work curriculum prepares you to step into management or supervisory roles, leading others to offer effective social work services.
Conduct research that can make a direct impact on the livelihood of many individuals and learn to foster relationships with people who need you the most.
More information on Social Work
Careers
Substance abuse counselor
Medical social worker
Child welfare case worker
School social worker
Degree details
Concentrations
The Individuals and Families concentration is designed for those who intend to go into advanced direct and clinical practice. Click for course information.
The Community and Organizational Practice concentration prepares you for advanced practice in the range of settings that focus on social problems and social change at the community, organizational and societal levels. Click for course information.
(Not every course listed may be delivered to App State Online students, but you will be offered all courses required for the degree.)
Program information
This program blends synchronous (set meeting times in an online classroom) and asynchronous (with coursework completed on your schedule) courses. Synchronous classes will meet on Tuesday, Wednesday and Thursday evenings
Field placement is done face-to-face with an online seminar.
Completion time: 1 year (full-time), 2 years (part-time)
Advanced Standing students will take the Advanced Standing Transitional seminar during their first semester (Summer II) and must make a B or better to move into the program.
Eligibility and Application Requirements
Eligibility:
Applicants must:
hold a BSW and a 3.2 GPA or higher in your major classes from a CSWE-accredited university within the past seven years
Admissions exam:
GRE waivers are available for applicants who:
are eligible for Advanced Standing and have a GPA of 3.2 or higher in undergraduate Social Work major courses; or
have a cumulative undergraduate GPA of 3.0 or higher in the last earned degree; or
have completed a graduate degree in another discipline.
No exam waiver is automatic but will require review and approval by the Graduate School upon submission of a complete application. An approved waiver request does not guarantee acceptance into the program. A denied waiver request does not mean that a candidate is denied admission to the program, only that a standardized exam score is needed to more fully evaluate the application. Standardized test scores may be required for scholarship consideration.
Applicants who do not meet the criteria listed above will be required to take the official general GRE exam in accordance with Graduate School policy.
Application requirements:
Completed online application to graduate school
Application fee
Unofficial transcripts (or evaluated transcripts for degrees and coursework earned outside of the United States) should be uploaded showing any completed degrees and coursework.
Note: Official transcripts will be required prior to enrolling.
A personal statement
Resume
Three references
Program selection form
Professional Licensure
Appalachian State programs that lead to a professional licensure or certificate are intended to prepare students for licensure or certification in North Carolina. Check the Professional Licensure webpage for information on licensure requirements in other states.
Request More Information
Loading...
Hear from an Alumnus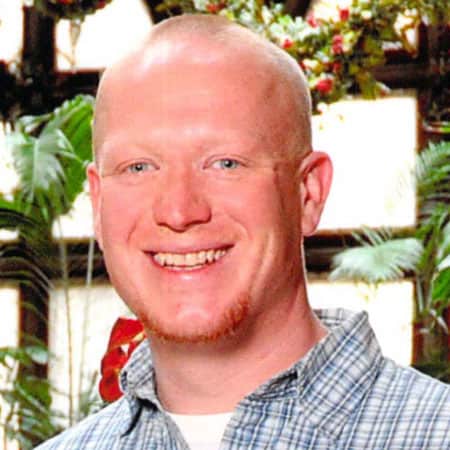 "For this working father of three, school was not an option unless it was flexible, affordable, well respected by employers and the community, and close enough for in-person access. Appalachian's hybrid program allowed me to obtain my degree with once-weekly evening classroom meetings and online assignment coordination. I obtained my MSW and received gifts of professional and personal growth through professors that invested in fostering the confidence and competence needed to excel in both my profession and life."
– Tristan Killian '19