The Educational Leadership (EdD) program at Appalachian
Take that final step. Be the change you want to see in education. As a terminal academic degree, the Educational Leadership (EdD) program at Appalachian State University is a natural extension for driven individuals to enhance leadership capabilities in teaching, research and administration.
The EdD doctoral program attracts professionals intent on making a difference. Through core leadership and research courses, you will learn to apply theory to practice to make educational systems more effective, more equitable and more sustainable.
Through professionally oriented concentrations, you will gain advanced knowledge in your disciplinary specialization and prepare yourself to assume higher levels of organizational leadership.
Up to 30 hours of the program may be waived for Appalachian EdS graduates.
App State Online: Change your future.
More information on Educational Leadership
Careers
Dean/associate dean
Provost
Department chair
Chancellor/vice chancellor
Degree details
Concentrations
Note: Not all courses listed may be delivered to App State Online students. Refer curriculum questions to the program contact.
Program information
Up to 30 credits waived for Appalachian EdS graduates; an EdS degree is preferred for applicants to the Higher Education concentration
Attendance to an on-campus orientation prior to the start of the program is recommended
Classes in this program will meet synchronously online two nights a week
Eligibility and program requirements
Eligibility:
Applicants must:
hold a master's degree from an accredited college or university or the Education Specialist from Appalachian.
have GRE exam scores no older than five years.

Note: Applicants for the Educational Administration concentration must hold a Master of School Administration from an accredited college or university or the Education Specialist degree in Educational Administration from Appalachian; and hold or be eligible to hold a current NC superintendent's license.

Applicants who are not eligible to hold superintendent's licensure, but do hold one or more degrees leading to licensure in the public schools may either:

Apply for a master's degree in School Administration and then apply for the Doctoral Program upon receipt of the MSA, or
Have transcripts reviewed by the MSA coordinator. Courses needed to meet principal licensure requirements will be identified by the MSA program coordinator and will be taken in addition to, or as electives in, the EdD program and will be listed in the EdD program of study. The courses identified must be completed along with the required doctoral program courses to be eligible for licensure recommendation as a principal and superintendent upon completion of the EdD degree.
Application requirements:
Completed online application to graduate school
Application fee
Official transcripts must be submitted showing any completed degrees and transcripts showing any coursework completed at institutions other than Appalachian in the last five years
Resume
Four references
Letter of Intent: This should be an example of your writing ability. Instructions: Address the following points without exceeding five pages:

Your purposes for pursuing a doctoral degree and your future professional goals.
Your major academic and research area interests.
A description of the issues or problems evident in your community that you believe can be addressed by relevant research skills and scholarly inquiry.
Scholars and educational leaders who have influenced your own thinking and practice.
Your understanding of the ways that doctoral education can help you to lead educational change and bring necessary knowledge to bear on the needs of communities.
Interview — applicants should arrange an interview in person or via telephone with the program director in advance of submitting their completed application.
Request More Information
Loading...
Out of state licensure
Appalachian cannot confirm whether this professional licensure program will meet the requirements for professional licensure outside North Carolina; therefore, prior to enrollment, if you intend to practice in another state, you must determine if this program meets requirements for licensure in your state by contacting your appropriate licensing agencies.
Hear from an Alumnus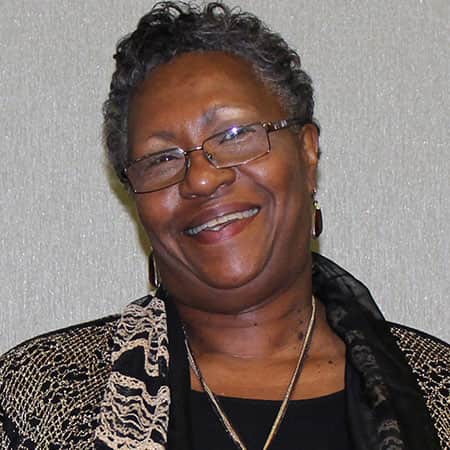 "The doctoral program helped develop in me a passion to challenge the known and explore the unknown for new discoveries. As a result of my interactions with this supportive faculty, I have increased my desire for inquiry. I am not only an educator; I am now an educational researcher with the responsibility to lead educational reform."
– Fran Bates Oates