The off-campus Elementary Education undergraduate degree at App State
Ready to transform lives inside your classroom and the community?
Appalachian State University's Elementary Education undergraduate degree program offered through App State Online provides a robust combination of academic and field experiences to prepare you to make significant contributions to the field of education.
Successful completion of this Elementary Education undergraduate degree program prepares you for a rewarding new career and leads to North Carolina state licensure in elementary education, teaching grades K-6.
App State Online: Change your future.
More information on Elementary Education
Interested in learning more?
Join us for an App State Online Information Session.
Careers
Elementary school teacher
Tutor
Degree details
Program information
Click for course information
(Not every course listed may be delivered to App State Online students, but you will be offered all courses required for the degree.)
Courses will be taught via face-to-face and video conferencing
Student teaching is completed during the last semester, full time in a classroom setting. You will work with the department to select your student teaching location.
Completion time: 2.5 years
Admission requirements
Want to know if you are ready to apply? Use the tool below to self-evaluate whether you meet our program entry requirements.
The following criteria are required for entry. After admission, you may need additional transfer hours. The hours delivered by Appalachian and your transfer hours must equal 120 hours by the end of the program.
If you are still working to finish these entry requirements and will complete them by the time the program starts, App State will review your application for conditional admission to reserve your spot.
Visit our transfer equivalency course search to see how your previous coursework transfers to Appalachian.
Before entry, applicants who have met Appalachian's General Education requirement – with one of the following math courses: MAT 140, 143, 151, 152, 155, 161, 165, 171, 172, 175, 263, 271, or 272 – will be given admission preference.
Additional courses required for entry
Expository Writing R C 1000 (ENG 111 at a NC community college)
College transferable math (Ex: MAT 140, 143, 151, 152, 155, 161, 165, 171, 172, 175, 263, 271, or 272 at a NC community college)
Program requirements
In addition to the courses delivered by Appalachian, you must also complete a Second Academic Concentration (SAC). The SAC may be fulfilled in a variety of ways, depending on the one you select. This can include additional community college transfer credits as well as supplemental classes through Appalachian or other institutions. You will discuss this requirement with your Appalachian advisor after admittance.
You will need to complete SAC and General Education requirements before you begin the fourth semester of the Elementary Education program.
Admission to Teacher Education is required by the end of the first year in the program.
All App State education programs that lead to an initial licensure or a similar credential require a Clinical Internship at a North Carolina public school. Learn more.
Professional Licensure
This is a program that can lead to licensure or certification in North Carolina. Appalachian State University cannot confirm whether this program will meet the requirements for professional licensure in other states or territories.
If this applies to you, check the Professional Licensure webpage for information on licensure requirements and licensing agencies in other states. Or, you may address questions to State Authorization at App State at stateauthorization@appstate.edu or 828-262-7559.
Request More Information
Loading...
Hear from an Alumnus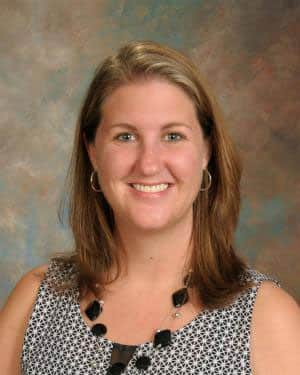 "The education program at Appalachian prepared me to create standards-based lessons that are engaging for my students. It also taught me how to differentiate within those lessons to reach all students. With the diversity of children in my classroom this year, it was very helpful to have had extensive research-based materials to refer back to from my time in the program."
- Katrina O'Donnell '15