The online Educational Media graduate degree at App State
Appalachian State University's Educational Media graduate degree equips you with the tools, knowledge and network you need to succeed.
Learn to make a bigger impact in the lives of learners through improved deployment of technology and learning opportunities in the classroom.
By sharpening your skills and knowledge about digitalized media networks and innovative learning technologies, you will be positioned for careers ranging from K-12 through four-year colleges.
This App State Online graduate degree program will allow you to focus your coursework in one of several tracks, each one opening up a new avenue of possibilities for your career. Each track offers you the opportunity to gain technical, aesthetic and intellectual skills and perspectives needed to analyze and develop online environments utilizing the digital networked media. This program provides an innovative blending of learning opportunities.
App State Online: Change your future.
More information on Educational Media
Careers
Degree details
Concentrations
The Instructional Technology Specialist/K-12 track prepares students to assume educational leadership roles in the use of instructional technology in public schools, public libraries and related settings. It leads to state licensure for the North Carolina Advanced Licensure in Computers (077) and the Technology Facilitator Endorsement (079). Click for course information.
The Online Learning and Professional Development concentration offers students the opportunity to analyze and develop online learning and professional development pedagogies and environments. Click for course information.
With New Media Literacies and Global Perspectives, creative professionals dig deeper into their conceptual and functional understanding of new media, the internet and global education as it relates to its emerging role in education, training and faculty/staff development. Click for course information.
(Not every course listed may be delivered to App State Online students, but you will be offered all courses required for the degree.)
Program information
This program blends synchronous (set meeting times in an online classroom) and asynchronous (with coursework completed on your schedule) courses
Completion time: two years
A dual-master's degree is available with the Master of Library Science. Please refer questions to the program contact.
Eligibility and application requirements
Eligibility:
Applicants must:
hold a bachelor's degree from an accredited college or university
Note: Those seeking the Instructional Technology Specialist/K-12 track must have a North Carolina "A" Licensure or the equivalent from another state.
Admissions exam:
GRE or MAT waivers are available if the applicant has an undergraduate GPA of 3.0 or better; and
3 or more years of professional work experience; or
9 credit hours of graduate coursework at Appalachian State University or other accredited institution, with a grade of "B" or better, within the last 5 years.
No exam waiver is automatic but will require review and approval by the Graduate School upon submission of a complete application. An approved waiver request does not guarantee acceptance into the program. A denied waiver request does not mean that a candidate is denied admission to the program, only that a standardized exam score is needed to more fully evaluate the application. Standardized test scores may be required for scholarship consideration.
Applicants who do not meet the criteria listed above will be required to take the official general GRE or MAT exam in accordance with Graduate School policy.
Application requirements:
Completed online application to graduate school
Application fee
Official transcripts must be submitted showing any completed degrees and transcripts showing any coursework completed at institutions other than Appalachian in the last five years
Resume
Three references
Professional Licensure
This is a program that can lead to licensure or certification in North Carolina. Appalachian State University cannot confirm whether this program will meet the requirements for professional licensure in other states or territories.
If this applies to you, check the Professional Licensure webpage for information on licensure requirements and licensing agencies in other states. Or, you may address questions to State Authorization at App State at stateauthorization@appstate.edu or 828-262-7559.
Request More Information
Loading...
Hear from an Alumnus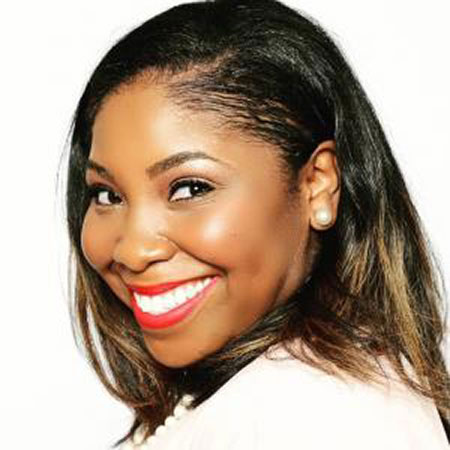 "While working in the field, I was told App State was considered the "founding father" of universities for media literacy in the US. Many phenomenal media literacy researchers attended App State for their masters. I chose App State also due to it being one of the few universities to offer a master's degree program that focuses on Media Literacy and the convenience of the program being online while I worked full time. "
Jimmeka Anderson '17