Are you a registered nurse but do not have your BSN degree yet? BSN-qualified nurses open themselves up to a broader career path that can include leadership roles such as nurse manager, case manager and nurse educator. Advance your nursing career by getting your RN-BSN.
Appalachian State's online RN-BSN degree program supplies the knowledge and credentials needed to work as a BSN.
What Does a Career as a Nurse with a BSN Look Like?
Nurses assess patient health problems and needs, develop and implement nursing care plans, and maintain medical records. They administer nursing care to ill, injured, convalescent, or disabled patients and in some settings advise patients on health maintenance and disease prevention or provide case management.
Nurses typically:
Maintain accurate, detailed reports and records.
Administer medications to patients and monitor patients for reactions or side effects.
Record patients' medical information and vital signs.
Monitor, record, and report symptoms or changes in patients' conditions.
Consult and coordinate with healthcare team members to assess, plan, implement, or evaluate patient care plans.
Modify patient treatment plans as indicated by patients' responses and conditions.
Monitor all aspects of patient care, including diet and physical activity.
Direct or supervise less-skilled nursing or healthcare personnel or supervise a particular unit.
Prepare patients for and assist with examinations or treatments.
Instruct individuals, families, or other groups on topics such as health education, disease prevention, or childbirth and develop health improvement programs.
Prepare rooms, sterile instruments, equipment, or supplies and ensure that stock of supplies is maintained.
Provide health care, first aid, immunizations, or assistance in convalescence or rehabilitation in locations such as schools, hospitals, or industry.
Hand items to surgeons during operations.
Observe nurses and visit patients to ensure proper nursing care.
Conduct specified laboratory tests.
Perform physical examinations, make tentative diagnoses, and treat patients en route to hospitals or at disaster site triage centers.
Perform administrative or managerial functions, such as taking responsibility for a unit's staff, budget, planning, or long-range goals.
Provide or arrange for training or instruction of auxiliary personnel or students.
Work with individuals, groups, or families to plan or implement programs designed to improve the overall health of communities.
Nurses with a BSN Career Salary and Forecast
Professionals working in North Carolina as BSNs earn a median salary of $62,896 (as of 2018).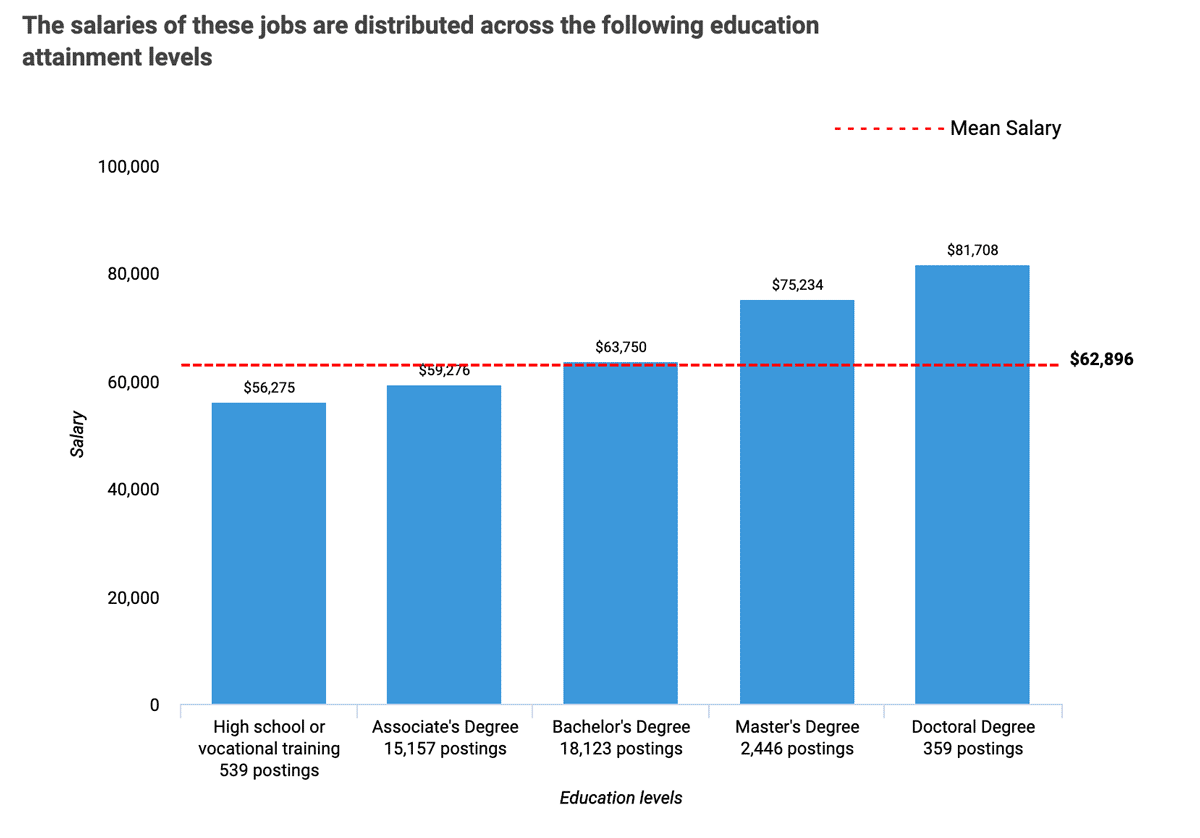 Job opportunities for North Carolina professionals working in this career are growing at a rate of 16% per year. This job growth rate is significantly higher than the national labor market average of 7.97%.
What Education is Required to Work as a Nurse?
The vast majority of registered nurses have either an associate's degree or a bachelor of science degree. Approximately 10 percent of registered nurses go on to earn a master's degree.
What is the Difference Between an RN and a Nurse with a BSN?
A typical RN program provides basic nursing skills such as nursing theory and clinical practice. The online RN-BSN program through Appalachian expands upon that foundation, encompassing content in concepts of professional practice, informatics, theory, leadership, research, care of the older adult, health assessment, and community-based nursing. The program is guided by core content from The Essentials of Bachelor's Education in Nursing, published by the American Association of Colleges of Nursing (AACN).
Nurse with a BSN Job Opportunities
Job titles in this industry vary by employer. Graduates of this degree program find employment working as the following:
Registered Nurse
Emergency Room
Registered Nurse
Oncology Registered Nurse
Pediatric Nurse
Critical Care Nurse
Oncology Nurse
Clinical Nurse Manager
Research Nurse
Nurse Informaticist
Clinical Nurse Educator
Surgical Nurse
Registered nurses with a BSN are in demand. Explore job opportunities here.
Ready to Get Started?
Ready to advance your nursing career? Apply now to get the education required to work as a BSN.
Source
Data sourced from Burning Glass Labor Insight and:
https://www.onetonline.org/link/summary/29-1141.00