The online Educational Administration (EdS) program at App State
You're looking for a specialized program that prepares you to lead and promote high-quality student achievement. You'll find it at Appalachian State University. Our Educational Administration (EdS) program provides extended knowledge of a systematic perspective of the administration of public schools.
The EdS program will prepare you for higher levels of educational administrative responsibility, typically in specialized positions in central office administration. This degree leads to sixth-year superintendent licensure.
Appalachian helps education professionals apply theory and method to dynamically improve schools under their leadership. This App State Online program will prepare you to evaluate and apply best practices in instruction using effective teaching practices and assessment techniques to achieve optimal educational outcomes.
The EdS program can dramatically impact your career trajectory. It can also lay the groundwork for doctoral studies at Appalachian or elsewhere. Doctoral program admissions are competitive and not guaranteed by enrolling in an EdS program. If admitted into the Doctor of Education in Educational Leadership program at Appalachian, up to 30 credit hours of the EdS program may transfer.
App State Online: Change your future.
More information on Educational Administration
Careers
Degree details
Program information
This program blends synchronous (set meeting times in an online classroom) and asynchronous (with coursework completed on your schedule) courses
Internship practica: Students typically perform their internship hours within their local school district, tying hands-on practice to the course goals and objectives.
Completion time: five semesters
Click for course information.
Eligibility and application requirements
Eligibility:
A master's degree from an accredited college or university or completion of an approved advanced principal licensure program
A current principal licensure (NC License Code 12 or its equivalent from another state). Priority will be given to practicing principals and assistant/associate principals whose career goal is to become a superintendent
Admissions exam:
GRE or MAT waivers are available if the applicant has an undergraduate GPA of 3.0 or better and a master's degree.
No exam waiver is automatic but will require review and approval by the Graduate School upon submission of a complete application. An approved waiver request does not guarantee acceptance into the program. A denied waiver request does not mean that a candidate is denied admission to the program, only that a standardized exam score is needed to more fully evaluate the application. Standardized test scores may be required for scholarship consideration.
Applicants who do not meet the criteria listed above will be required to take the official general GRE or MAT exam in accordance with Graduate School policy.
Application requirements:
Completed online application to graduate school
Application fee
Official transcripts must be submitted showing any completed degrees and transcripts showing any coursework completed at institutions other than Appalachian in the last five years
Resume
Three references
Personal statement
Professional Licensure
Appalachian State programs that lead to a professional licensure or certificate are intended to prepare students for licensure or certification in North Carolina. Check the Professional Licensure webpage for information on licensure requirements in other states.
Request More Information
Loading...
Hear from an Alumnus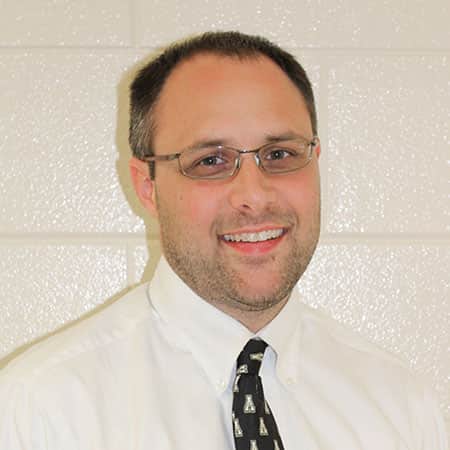 "Most importantly, Appalachian State has given me the opportunity to solidify my educational philosophies, to improve my practice as an educator, and to prepare me to be a leader in my school, district and state."
– Brian Bettis